Frank Schilling said, 

"A better domain name will lower your lifetime marketing costs."
If you require a memorable brand name that is owned by someone else, frets not! You can purchase it from the aftermarket. If you're discouraged, imagine having to use OnlineCasino777.com instead of owning online.casino. Don't settle! Learn how to obtain your ideal domain name to position yourself to compete. 
In this blog, you will learn how to purchase a domain name from the aftermarket.
What is an Aftermarket?
The domain name aftermarket is a secondary market where you can purchase a domain name that is already registered by someone else. You can access it by any one of the following three methods:
Directly purchase it from the owner

Purchase it once the current registration expires

Through auction or broker if available for sale
How to purchase a domain name from the aftermarket?
Purchase directly from the owner
1- Visit the domain to check whether it's available for purchase
Visit the domain name to check if it's developed, and if so how long. If the domain name has been in use for a while then it's possible the owner isn't interested in selling. However, if there is an outdated website or a coming soon lander, the domain name may just be a placeholder and there is a chance you can own this domain name. The best-case scenario is that you encounter a lander that explicitly states the name is for sale. 
2- Find out about the owner of the domain name
If the domain name is for sale, the next step is to find out about the owner. The easiest and most effective method is to use a WHOIS lookup service which can provide you with various information: when the name was registered, the country it was registered in, and sometimes the name and email. This is swiftly changing. New privacy guidelines sometimes cause this information to be redacted. In this case, you should try social media, particularly Twitter and LinkedIn, as most domain name investors and business owners have a presence on at least one of these platforms. 
Figure: WHOIS Lookup (source: whois.com)
3- How much should you pay for the domain name?
This part can be tricky. While the final price is ultimately up to the seller, you can arm yourself with information to better negotiate. To get an idea about the price of a domain name you can use tools such as NameBio where you can find comparables. It's best to do your own research with reduced marketing costs in mind. 
I must caution you from using automated domain name appraisals. GoDaddy and Estibot each provide this service, but values often greatly vary from reported sale prices. 
   Figure: NameBio Interface (source: NameBio)
4- Contact the owner
The next step is to contact the owner through information obtained from WHOIS Lookup. If there is a lander stating the name is for sale, it would be best to use the contact form provided. Nowadays domain names can be rented, leased-to-own, or bought outright. Not every seller offers each payment method, but this could be useful in negotiations. 
Purchase through Auction or Broker
  Figure: DAN (source: DAN.com)
No lander and WHOIS privacy protection prevented you from learning about the owner? While this complicates things a bit, you can search for the name in the top domain name marketplaces: DAN.com,  Namecheap, Sedo, or Afternic. 
There are brokers also to help facilitate your domain name purchase. They're free for buyers and can help negotiate with the current owner to make a deal acceptable for both parties. Marketplaces mentioned above and several other companies provide domain name brokerage. Most notably, Media Options. 
Purchase Expiring Domains
If you are interested in buying expiring domain names, JustDropped can help you watch domain names that will expire soon, with drop times ranging from 1 hour to 90 days. Once the domain has expired you have a few options:
You can bid on it at auction [usually at the same registrar the name was registered at (ex: Dynadot or GoDaddy)].

You can register the name if it doesn't sell in auction.

Or you can try to avoid all of this by back ordering the domain name. Almost any registrar provides this service for a small added fee. 
 Figure: JustDropped  
The Bottom Line
Your domain name is your identity and you must be careful while choosing it. This isn't something you want to lower your standards on. 
NOTE: It's a good idea to check if there is any Google penalty or questionable business associated with the domain name in the past. If so, it could lead to a host of problems in the future.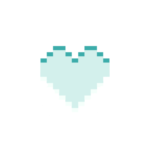 Digital Investor. Premium digital real estate available to purchase, lease, lease-to-own, and in select cases, co-develop.
₿ accepted
View my curated list of descriptive names & submit qualifying offers using the link below.