UDRP Domain Complaint Process
The Uniform Domain-Name Dispute-Resolution Policy (UDRP) is a policy that every registrant agrees to when acquiring a domain name. It's buried in those pesty terms and conditions. The policy outlines how domain name disputes are initiated and resolved. For instance, top-level domains such as .biz, .com, .info, and .org are subject to the UDRP procedure as are the new top level domain names (.market, .city, .nyc). Pretty much every domain extension is covered under the UDRP. While several legal remedies are available depending on your geographical location, the UDRP is the most commonly used.
When you register a name using a registrar you agree to their obligatory Domain Name Purchase Agreement that states that every registrant (that would be you) "represents and warrants" that the registration of the domain name "would not infringe upon or otherwise violate the rights of any third party." Signing the obligatory agreement means you agree to an arbitration-like procedure if a claim arises.
The UDRP must also be followed by all registrars (ex: Google, GoDaddy, Dynadot).  Upon receiving a complaint a registrar may cancel, suspend, or transfer a domain name, but not before a judgement is made (except in extreme cases involving public safety). Trademark-based domain-name disputes must be settled by agreement, judicial action, or arbitration, according to the policy. Disputes allegedly arising from abusive domain name registrations (such as cybersquatting) may be resolved through accelerated administrative processes initiated by the owners of trademark rights through the filing of a complaint with an authorized dispute-resolution service provider.
For the policy to take effect, a complaint against the domain-name holder must be filed in a court of mutual jurisdiction by the trademark owner, or a complaint must be submitted to an authorized dispute-resolution service provider in circumstances of abusive registration.
A UDRP domain name complaint should only be filed if there is a reasonable probability of success. Hence, it is up to the complainant to put together a complaint that is backed by evidence. This entails stating one's case and providing facts to back it up. Moreover, a complainant must adopt a formal tone before drafting a complaint, establish the ownership of a trademark corresponding to the domain name, and establish that the respondent does not have any rights to the domain name. While most people tend to file claims and pay the hefty fees associated with it on their own, you can choose to obtain legal representation. The respondent is also entitled to legal representation.
A respondent, on the other hand, must prove a legitimate interest in the domain name and that the domain name was registered prior to the registration of the trademark. Usually honest disclosure of use, investment value, or fair use is sufficient.
Domain Squatting vs. Investing
It's crucial to understand the distinction between lawful domain name purchasing and selling and domain squatting. In a nutshell, it all boils down to intention. The act of acquiring a generic top-level domain to prevent further registration, mislead the public using an established trademark, or sell [relevant] advertisements is known as "domain name squatting."
Domain squatting is not the same as domain investing, which involves buying domain names that have prospective value. A domain investor buys and holds the name before selling it through a domain broker or auction. Some domainers use the name for passive pay-per-click advertisement income, which doesn't always equate to domain squatting. That distinguishment is based on the ads shown and their relevance to the disputed trademark.
Obtaining legal advice should be a top priority when filing a complaint or responding. Intellectual property lawyers can help you ascertain your chance of success and evaluate the merit of your claim. It is also important to know the difference between domain squatting and investing so that you don't end up losing money on a frivolous complaint. Even worse, taking up a complaint because you don't like the price of a domain name owned by a legitimate domain investor could result in you owing the registrant money in a ruling known as "reverse domain name hijacking." Yikes!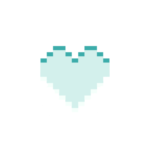 Digital Investor. Premium digital real estate available to purchase, lease, lease-to-own, and in select cases, co-develop.
₿ accepted
View my curated list of descriptive names & submit qualifying offers using the link below.