Top 3 Brandable Domain Name Marketplaces
Brandable domain names have had cyclic popularity over the years, silently endorsed by some of the most successful companies operating on them. A few companies you're sure to have heard of are the likes of Google (google.com), Yahoo (yahoo.com), and Spotify (spotify.com). Companies using brandable domain names often opt to name their start-up by combining common dictionary words with the endings "ly", "fy", or "eo". Others opted to combine two dictionary words to create a standout name (ex: invoicespot.com).
Your domain name is your online identity. Ideally, a domain name should be short, catchy, and easy to remember. With this viewpoint, many distinctive domain names are created and registered, but their namesake businesses do not exist. These are ready-to-use domain names that companies can choose for their online identity. These are what we call brandable domain names.
Trends change, but undoubtedly brandable domain names are here to stay.
Business owners that lack creativity or time are in the right place. There is no better place to start building your business than acquiring a matching domain name. Luckily, there are companies to help entrepreneurs find their perfect domain name.
The top 3 brandable domain marketplaces are Squadhelp, Brandpa, and Brand Bucket. Read below about the unique features of each and let us know if you agree by rating them yourself!
Squadhelp assists companies struggling to find names for their brand, book, movie, etc. Prospective buyers can purchase available domain names that are listed for sale. Alternatively, buyers can use Squad Help to launch a naming contest in which creatives compete to name your company by submitting options. The winner of the contest is awarded. Squadhelp claims to have over 75,000 premium domain names for competitive prices from about $1,500 to $3,000 on average. Users can also list brandable domain names for sale.
Pros of Squadhelp
If you want to purchase a brandable domain name, Squadhelp offers a complete range of naming services in all niches. The prices are affordable. The platform also offers a collection of resources to help startups including a complimentary logo.
Prospective sellers should know that there are no fees associated with standard domain name listings. Anyone can participate in the contests and sellers can get paid via PayPal or Payoneer. Squadhelp uniquely offers grade A marketing efforts with cross-platform advertisements.
Cons of Squadhelp
For buyers, it may be inconvenient to see some unrelated names submitted by contest participants.
For sellers, the platform commission rate charged by the platform is high in comparison to others, ranging from 30% to 35%.
Rating:
⭐⭐⭐⭐⭐
Brandpa is another domain name marketplace to buy a name for your business. You can also sign up as a seller to sell your domain names. Buyers can negotiate with sellers to discuss pricing, keywords, etc., through the conversation area. Domain names must cost at least $1,000 when listing for sale. However, after 90 days, the price can reset to as low as $495.
Pros of Brandpa
For buyers, there are thousands of names options available to select from, in all industries. They also provide high-quality logos and allow buyers to preview names on different devices or stationery.
For sellers, the domain name listing price is $5. They can set the desired price of the domain and get paid via PayPal or Payoneer. For sellers, the commission charged by the platform on each sale is 15% to 25% depending upon domain price. Brandpa also runs ads to re-engage prospective buyers.
Cons of Brandpa
For buyers, the domain names prices could be high.
Sellers have to pay an upfront fee to list their domain name(s).
Rating:
⭐⭐⭐⭐
BrandBucket is another online marketplace for curated domain names. Users can choose among more than 50,000 creative domain names in all industries. Sellers can sign up to sell their domain name. The domain price can be up to a maximum of $100,000.
Pros of BrandBucket
There isn't much to set the platform apart, aside from it being one of the first to offer a brandable domain name marketplace. Similarly, to the other brandable marketplaces, buyers receive a professionally designed logo with the purchase of a domain name.
The payment options here are the same as the others. Sellers can set their desired price for the domain and receive payouts via PayPal or Payoneer.
Cons of BrandBucket
Buyers have to pay a transaction fee between $100-$500. The domain names can be costly.
For sellers, the commission charged by the platform can be 15% to 30% on domain sales, depending upon the domain price. The domain listing fee is $10 per name.
Rating:
⭐⭐⭐
Your Choice?
Your choice between these marketplaces depends on your preferences as a seller or buyer. Commission rates aren't charged to buyers but may limit the quality of names submitted/available on the platform. High commission rates may mean higher prices for you as the buyer. Keep this in mind when deciding on which platform to purchase from.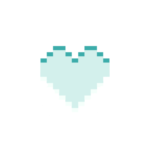 Digital Investor. Premium digital real estate available to purchase, lease, lease-to-own, and in select cases, co-develop.
₿ accepted
View my curated list of descriptive names & submit qualifying offers using the link below.