Digital Investment Platform: Rally Rd
There comes a time in every company's history that they face unchartered territory. In Rally's Rd case, one of those moments happened today. "Rally is a platform for buying & selling equity shares in collectible assets," including digital assets like NFTs and even offer premium domain investing via fractionalization. The former of the two operate on various blockchains. One of the more prominent NFT digital art collections, the Bored Ape Yacht Club, incorporated cryptocurrencies in a new way today. Usually, prospective investors can purchase apes on NFT platforms (ex: OpenSea) using Ethereum, but now the company converted expectations and launched its own cryptocurrency, $Ape. The company allocated an airdrop of the cryptocurrency to their ape holders, based on time held and the amount.
Unchartered territory emerged. Rally Rd offered several NFTs as an asset class, but not cryptocurrencies. This left many shareholders wondering what would happen to the airdrop received for BAYC apes whose shares were held by investors.
Very interested to see what this means. I own shares of several Bored Ape Yacht Club and Mutant Ape Yacht Club NFTs on Rally. $APE https://t.co/JzeGWRWVF8

— Chris Katje (Chrisopedia) (@chriskatje) March 17, 2022
Companies have made less than ethical decisions when faced with this type of dichotomy. However, this wasn't the case for Rally Rd. The company quickly emailed concerned shareholders to inform them that the cash amount of the airdrop would be dispersed as a share-weighted cash dividend payment. Bravo 👏 to Rally Rd. Here's to more companies following suit! 🍻
Subscribe to our newsletter to stay up-to-date on digital asset news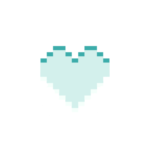 Digital Investor. Premium digital real estate available to purchase, lease, lease-to-own, and in select cases, co-develop.
₿ accepted
View my curated list of descriptive names & submit qualifying offers using the link below.